An increasing number of students in India now take a year gap once they are done with their secondary or higher secondary studies. From getting work experience, learning a new skill, travelling, deciding their career, to simply preventing academic burn-out, there are several reasons for taking this break.
With the rising popularity of this trend, it is not just students or young adults who are interested in it anymore. A large number of working professionals too are now taking work sabbatical for several reasons. A
year-long sabbatical
can be used by working professionals for higher studies, travel, work on an additional source of income, switch to a different career, work on personal projects, start a family or simply spend more time with family and friends.
But while the students taking academic sabbatical generally have their parents to take care of their expenses, things are not so easy for working professionals. One of the biggest challenges during a career break is that of managing your financial stability even when you are not earning a regular income.
Planning a Work Sabbatical
As an adult working member of a family, you might surely have many responsibilities which require a steady flow of monthly income. More often than not, this is the single biggest reason that discourages people from taking an extended career break. But with adequate
sabbatical planning
, you can enjoy your break to the fullest without worrying about the finances.
The key here is to start planning the break at least a few months in advance so that your energies during the sabbatical remain devoted to what you intended to do during the break and not to the financial difficulties. Here are a few valuable tips that are sure to help you create a solid financial plan for your sabbatical-
1. Know How Much Money You Will Need
To start with, try to estimate how much money you will need throughout your work break. While it is not really essential to get into the intricacies, create an estimate of at least the basic expenses depending on what you are planning to do while on a sabbatical. For instance, you might want to study, travel, or start a side business.
To ensure that you are actually able to take the
sabbatical leave
as long as you had intended to, try to keep the expenses low. Look carefully, and you are sure to find many different ways to reduce your daily expenses considerably. The lower your expenses are, the more financially stable you will be during the sabbatical.
2. Be a Savings Master
Once you have an estimate of how much money you will need, the next step is to start working on your savings skill. You'd really be required to up your savings game for at least a few months before you finally take your sabbatical. Start by first going through your biggest monthly expenses. In most cases, it'd be your loan EMI if any, household expenses, food, and utility bills.
There are many different ways in which you can try and save more money on these expenses. For instance, you can try switching to a different lender for reducing the interest charged on loan and subsequently reducing the monthly EMIs. Similarly, for other expenses too, you could try switching to a different provider or look for cheaper alternatives.
3. Increase Your Earnings
While it might mostly not be possible to start earning a higher salary, you can search for other options to earn more income for your
sabbatical planning
. This will allow you to have more money ready with you for your sabbatical. For instance, if you have your idle funds in a savings bank account, you can consider moving the same to a Fixed Deposit account which offers higher returns.
There are now FD schemes available for weeks and months too. So, take advantage of such schemes to earn more. You can also consider options such as debt mutual funds and monthly income plans to earn better returns as compared to a savings bank account. If you only have a few months remaining, invest a lump sum amount in such schemes and withdraw the same when required.
4. Create an Emergency Fund
Next important step in this
sabbatical planning guide
is having an emergency fund. While your baseline budget will help you manage your day-to-day expenses, you will need an additional rainy-day fund. Once you are on a career break, you will surely realise that there are many things that you failed to consider while planning the sabbatical.
As you will not be earning any salary, unexpected expenses can put a lot of stress on your budget. Your emergency fund can be your saviour in such situations. It is generally recommended that your emergency fund should have enough money to manage your basic expenses for at least 4-6 months. Having this financial cushion will ensure that you enjoy a stress-free sabbatical.
5. Invest in Health Insurance
Many of the employers in India now offer group health insurance to the employees. As you will not be covered under group insurance during the sabbatical, it is wise to purchase an individual health plan for yourself. This will protect you from the high healthcare expenses if at all, you suffer from a medical problem during the career break.
Such expenses can put a significant dent on your sabbatical budget and can also require you to resume work sooner than you intended. So, if you are looking for
how to take a sabbatical
, make sure that you do consider purchasing health insurance.
6. Make Use of SWP Facility
If you have invested money in mutual funds, you can also consider using the SWP (Systematic Withdrawal Plan) facility which is now offered in most schemes. With this facility, a fixed amount will be withdrawn from your mutual fund investments on a fixed date every month. You can treat this withdrawal as your monthly salary during the sabbatical.
But make sure that you prefer safer funds such as hybrid funds for the same. Equity funds are generally ideal for long-term goals. For a sabbatical that you will be taking in a few months from now, hybrid funds can be better options.
If you are searching for solid answers on
how to plan a sabbatical
and are worried about the financial challenges, these are some of the tips that are sure to help. But apart from the finances, you are also required to plan your re-entry into your professional life even before you take the sabbatical. Consider the below-mentioned tips for the same-
Tips for Planning Your Re-Entry
Know What You Really Want To Do
If you are planning to take a sabbatical just because you are no longer interested in the job profile or industry you are currently working in, it is vital to carefully analyse what you'd like to do once the sabbatical is over. If you are planning to switch to a different career, prepare for the same during the break.

Start Networking
No matter if you want to switch to a different career or wish to resume the same after the break, networking is always a great option. Use the break as an opportunity to meet old friends and colleagues. If you are planning to switch, try to meet new people who are already working in the field you are interested in. You never know how you might find an exciting career opportunity.

Work on the Resume Gaps
Another common query among people looking for how to take a sabbatical is the resume gaps. But in most cases, it is not really something that you should be worried about if the sabbatical will only last for 1-2 years. The solution can be as simple as changing the format of your resume or creating a functional resume that focuses more on your achievements and skills and not the exact dates.

But make sure that you are ready to answer questions about your career break during interviews as hiring managers might want to know more about it if they figure out that you were out of a job for a considerable period.

Use Sabbatical Experience for Boosting Your Resume
Even during your sabbatical, you will surely be involved in a lot of things. For instance, you might do some online course, learn a language, get back to college, look for a part-time job or additional source of income, etc. All of these things can be converted into job-related skills that can boost your resume.
Before your sabbatical comes to an end, sit down and write all the different things that you have done in your
year-long sabbatical
, preferably in bullet points. Analyse them carefully, and you might find some job-related skills that you can put in your resume.
Funding Your Sabbatical Like a Pro
There is no denying the fact that the financial challenges of taking a sabbatical can be immense. But with adequate planning, rest assured that you can enjoy your career break just the way you want.
Keep the tips mentioned above in mind and also work on your re-entry plan so that the sabbatical is rewarding, and you do not face a lot of difficulties when you resume your career.
Learn more about
Mutual Funds
for a good personal financial management.
DISCLAIMER
The information contained herein is generic in nature and is meant for educational purposes only. Nothing here is to be construed as an investment or financial or taxation advice nor to be considered as an invitation or solicitation or advertisement for any financial product. Readers are advised to exercise discretion and should seek independent professional advice prior to making any investment decision in relation to any financial product. Aditya Birla Capital Group is not liable for any decision arising out of the use of this information.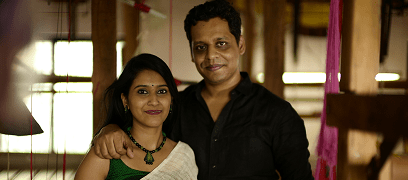 abc-of-personal-money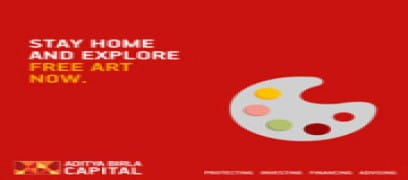 abc-of-personal-money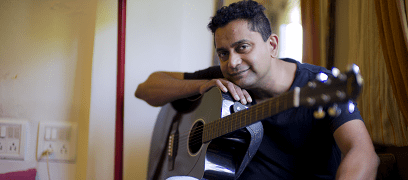 abc-of-personal-money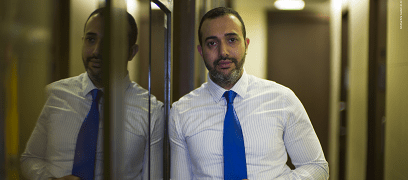 abc-of-personal-money
abc-of-personal-money
Posted on 05 February 2020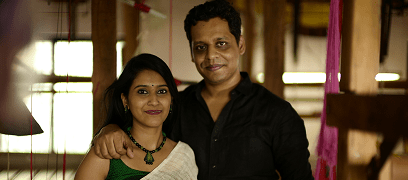 abc-of-personal-money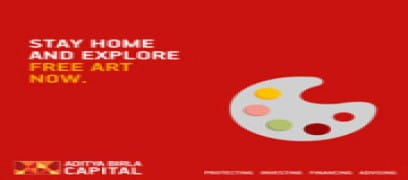 abc-of-personal-money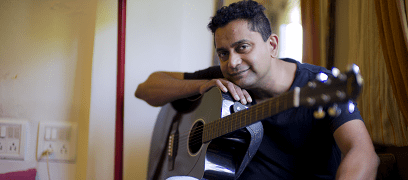 abc-of-personal-money