Health insurance makes your life easier at times of medical emergencies and at the same time, it also helps you save tax! There are many provisions in health insurance policies in terms of tax exemption which could prove to be a huge bonus for all types of individuals and families.
Benefits of Health Insurance
If you or your family member requires sudden hospitalization, you don't have to run around to pay huge hospital bills. Your health insurance will take care of it.
Cashless medical treatment possible.
Health insurance also covers domiciliary hospitalization costs or the treatment that you can undergo confining at home.
It helps in tax benefits and thus contributing to your financial goals and planning.
How You Can Save Tax With Health Insurance
Health Insurance allows tax exemption under Section 80D depending on the premiums you have paid for the policies for self and family, including your spouse, children and parents. You may be paying
income tax on salary
, but through health insurance, you can get some relief via the appropriate tax deductions.
Tax Saving on Premium Payment Under Section 80D
In a year, you can claim tax deductions ranging between Rs 25,000 to 1,00,000 depending on certain provisions, the parties insured in the policy, and their age. Let us look at certain scenarios.
When You and Your Parents are below 60: When all the members of the family are below the age of 60, a deduction of Rs 25,000 can be claimed on the insurance premium. An additional deduction of Rs 25,000 can be claimed for insurance premiums of parents below 60 years. Thus, a total deduction of Rs 50,000 is allowed.
When One of Your Parents Are Above 60: You can claim a deduction of Rs 25,000 for insurance premium of yourself, spouse, and dependent children. However, for parents above 60 years of age, a deduction of Rs 50,000 can be claimed for their insurance premium making the total deductions under the section – Rs 75,000
When You and Your Parents are Both Above 60: If you are above 60, you can get tax deductions of up to Rs 50,000 for insurance premium that could include you, your spouse, and your kids. For parents above 60, an additional deduction of Rs 50,000 is allowed making it Rs 1,00,000
Tax Saving Under Section 80D
It can be claimed by:
Individuals – Tax deduction up to Rs. 25,000 for those below 60 years
Family of the policyholder –
Tax claims up to Rs. 25,000 for

Spouse
Dependent children
Parents – If below 60 years, tax deduction up to Rs. 25,000 and if above 60 years, tax claims up to Rs. 50,000

HUF (Hindu Undivided Family) – Same as above

Thus, you can claim a total tax deduction of up to Rs 75,000 (Rs 25,000 for self and spouse and up to Rs 50,000 for parents above 60 years)



Tax Benefits for Preventive Health Check-up under 80D

A regular health check-up is essential to ensure good health and prevention of diseases. Though there is a misconception that health insurance only pays for hospitalisation bills, it is not true at all. Your health insurance also pays for your annual check-ups.

For example, if Mr X has paid Rs. 20,000 for his health insurance premium payment, he can also get coverage up to Rs. 5,000 for his health check-up expenses. But a point to note here is that the total tax deduction is limited to Rs. 25,000 only. You can make the payment for health check-ups in cash and still be eligible for tax claims.



Tax Saving under Section 80DDB

Section 80DDB covers critical illnesses including –


Cancer
Paralysis /stroke
Heart Attack
Alzheimer's
Brain Tumour
Chronic Renal Diseases
Coronary Artery Diseases, etc.

It is applicable to


Self
Spouse
Children
Parents

Tax claims

Below 60 years - Up to Rs. 40,000
Above 60 years – up to Rs. 60,000
Older citizens – up to Rs. 80,000

Tax Saving under Section 80DD

Section 80DD covers dependent family members with disabilities. The policyholder can claim tax deduction up to Rs. 75,000 to Rs. 1,50,000 depending on the severity of the disability. It is not just the medical expenses that are covered, but also rehabilitation expenses, nursing and care required for the disabled dependent.



Tax Saving under Section 80U

Section 80U covers policyholders with disabilities and can claim tax deduction up to Rs. 75,000. In case of severe disability, the claim can be up to Rs. 1,25,000.



Points to Note Before Purchasing Health Insurance

The premium payment should be made via banks, credit or debit card, cheque, demand draft, etc. Payment made in cash is not considered for tax exemption.
The insurance plan should be Central Government, and IRDA (Insurance Regulatory and Development Authority) authorised.
Premiums paid for the spouse, dependent children and parents are alone considered for a tax deduction while premiums paid for siblings, uncles, aunts, in-laws or grandparents do not come under tax deduction.


Premiums paid for children with jobs are also not eligible for tax exemption.
Group health insurance provided by companies is not eligible for deduction.
Health insurance portability is available in case you are not happy with the current insurer.
Try to buy a comprehensive plan with add-ons such as cash allowance cover, critical illness, maternity cover, etc.,
It is better to opt for senior citizen health insurance policy for those above 60 years and above, for additional coverage in times of need.

Even if there would have been no tax benefit, health insurance today would be essential as medical expenses can be unaffordable. With tax benefits, health insurance is not just unavoidable, but it is also a sensible financial investment. Get a sound plan today so you can ensure your family's well-being and at the same time, contribute to your savings as well!

Click here to visit our personalized online advisor that gives you the financial expertise you need.

DISCLAIMER

The information contained herein is generic in nature and is meant for educational purposes only. Nothing here is to be construed as an investment or financial or taxation advice nor to be considered as an invitation or solicitation or advertisement for any financial product. Readers are advised to exercise discretion and should seek independent professional advice prior to making any investment decision in relation to any financial product. Aditya Birla Capital Group is not liable for any decision arising out of the use of this information.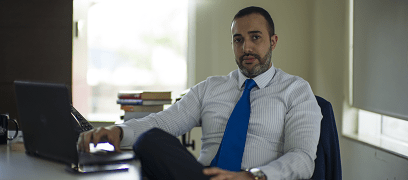 abc-of-taxes
abc-of-taxes
abc-of-taxes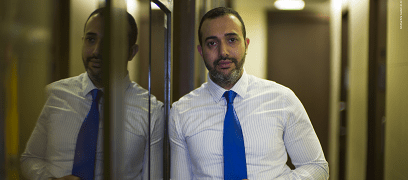 abc-of-personal-money
abc-of-personal-money
Posted on 05 February 2020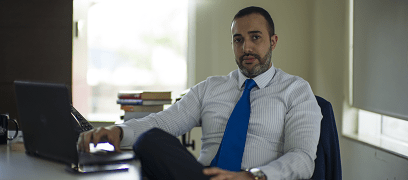 abc-of-taxes
abc-of-taxes
abc-of-taxes