There are a number of different reasons you might need a business loan. Whether it is to start, run or expand your business, there is a need for timely funding so that you can operate smoothly. Not all businesses work the same way, and this is why it is important to have a variety of options for financing that address different business situations.The differences in business loans come about because of the loan duration, type of interest, borrowing amount and flexibility of the loan.
The different kinds of business loans taken in India are as follows.
1. Term Loan

These are long term business loans that are taken for the purpose of purchasing long term assets like land, buildings and machinery. Term loans have a schedule for repayment with payments usually becoming due every month or quarter.
2. Cash Credit Facility

Commonly known as an overdraft, a cash credit facility is a short term borrowing that allows a business to borrow money flexibly from the bank. This facility is ideal to meet the needs of purchasing raw materials or providing credit to customers.
3. Letter of Credit

Most commonly used in the import/export business, a letter of credit is a guarantee offered by a bank that the seller will receive payment when certain conditions are met.The bank will make the payment to the seller even if the buyer is not able to pay.
4. Business Loan against property

This is a borrowing against a piece of land or built up property. It allows people with assets to get a business loan that can be used for any purpose. A loan against property can be used for the day to day needs of the business, or even for advertising. There is no restriction on how it can be spent.
5. Gold Loan

You can take a business loan against the gold and jewellery sitting idle in your home. You can borrow an amount of Rs. 20 lakhs in India with gold as security.
6. Bank Guarantee

This is a service provided by banks where they promise to pay off the liabilities of a debtor if the debtor does not meet contractual obligations.
There are different types of bank guarantees that cover different situations.
Advance Payment Guarantee
Financial Guarantee
Bid Bond Guarantee
Deferred Payment Guarantee
Foreign Bank Guarantee
Performance Guarantee
Click here
to get in touch with us to know more about the business loans.
* Terms & conditions apply. The information provided in this article is generic in nature and for informational purposes only. It is not a substitute for specific advice in your own circumstances.
sme-finance
sme-finance
Posted on 25 January 2020
sme-finance
sme-finance
Posted on 25 January 2020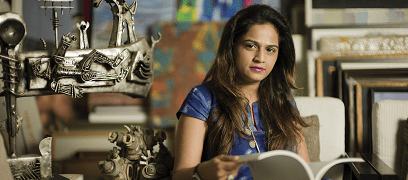 sme-finance
sme-finance
Posted on 24 January 2020