To boost investments in various industries, the Indian government has introduced several income tax deductions and exemptions. Eligible taxpayers can take advantage of these deductions to reduce their income tax liabilities. But at the same time, the government also needs a consistent source of funds to help the country grow.
So, to ensure that individual taxpayers do not over-use the available deductions and exemptions, the Finance Act 2011 introduced Alternative Minimum Tax (AMT). The idea behind AMT is similar to MAT (Minimum Alternative Tax) that was initially introduced for corporate taxpayers.
But the way in which AMT is applicable, exemptions, computation of adjusted income, etc. are different from MAT. Take a detailed look at what AMT is and its applicability.
What is AMT?
AMT is an alternative to the standard income tax regime which a taxpayer might have to follow for paying taxes to the government. As compared to the regular tax regime, AMT has its own set of rules, exemptions, calculations, and deductions.
The primary purpose of AMT is to ensure that taxpayers do not overuse tax deductions and exemptions up to a limit, where they do not pay any tax at all.
When is AMT Applicable?
As mentioned above, the minimum tax concept was first introduced for corporate taxpayers. In 2011, AMT was introduced and also included LLPs (Limited Liability Partnerships). The Finance Act 2012 introduced some amendments, and AMT is now applicable to the individual as well as corporate taxpayers.
In simple words, AMT applies to taxpayers with an adjusted annual income of more than Rs. 20 lakhs. It is also applicable to taxpayers who have claimed income tax deductions under Section 80H to 80RRB of the IT Act, excluding Section 80P. Taxpayers with deductions under Section 10AA and Section 35AD should also follow the AMT regime.
Exemptions Under AMT
The following taxpayers are not required to follow the AMT regime if their annual income is less than Rs. 20 lakhs-
Individual taxpayers
HUFs (Hindu Undivided Families)
BOIs (Body of Individuals)
Artificial Juridical Individuals
AOPs (Association of Persons)
Calculating AMT Liability
Here is how the tax liability is calculated as per the AMT regime-
The taxpayer first needs to calculate his/her tax liability as per the standard income tax regime. Deductions that are covered under AMT, like Section 80H to 80RRB, Section 10AA, Section 35AD, etc., if claimed, should be added to the tax liability.
The amount after adding these deductions is your adjusted income. AMT of 18.05% will then apply to this adjusted income. Additional cess and surcharge are applicable too.
Example of AMT Calculation
Let us assume that you have an annual income of Rs. 22 lakhs and you have only claimed deduction of Rs. 25,000 under Section 10AA.
| | |
| --- | --- |
| Regular Income | Rs. 22 Lakhs |
| Deductions claimed under Section 10AA | Rs. 25,000 |
| Deductions Claimed under 80H to 80RRB | Nil |
| Deductions Claimed under Section 35AD | Nil |
| Adjusted Total Income (Regular Income + Deductions) | Rs. 22.25 lakhs |
So, this deduction of Rs. 25,000 will be added to your income, taking your total income for the year to Rs. 22.25 lakhs. This Rs. 22.25 lakhs is now your adjusted income on which the
Alternative Minimum Tax
will be applicable.
Understanding AMT and Its Applicability
Now you might have understood what AMT is and when it is applicable. If you do fall in the category of taxpayers who are required to pay AMT, thoroughly understand how the calculation is done so that you can pay the applicable taxes and protect yourself from notices or penalties from the IT department.
Professional assistance is always recommended in case if you are new to AMT and want to ensure that your tax calculation and returns filing is done in a correct and timely manner.
Click here to visit our
personalized online advisor
that gives you the financial expertise you need.
DISCLAIMER
The information contained herein is generic in nature and is meant for educational purposes only. Nothing here is to be construed as an investment or financial or taxation advice nor to be considered as an invitation or solicitation or advertisement for any financial product. Readers are advised to exercise discretion and should seek independent professional advice prior to making any investment decision in relation to any financial product. Aditya Birla Capital Group is not liable for any decision arising out of the use of this information.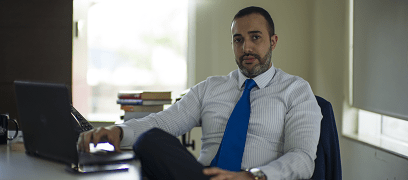 abc-of-taxes
abc-of-taxes
abc-of-taxes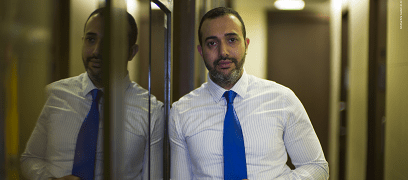 abc-of-personal-money
abc-of-personal-money
Posted on 05 February 2020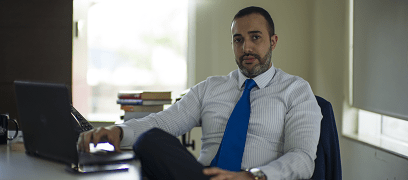 abc-of-taxes
abc-of-taxes
abc-of-taxes