Let us assume that you want to run a clothing manufacturing business. To start producing, you will first need raw materials. Rather than purchasing raw materials from dealers or traders in your state, you decide to import them from other Indian states as it will prove more cost-efficient.
But this movement of goods between states used to attract an entry tax which has now been replaced with GST.
Let us have a detailed look at what this tax was-
What Was Entry Tax?
The resources are unevenly spread throughout the country. For instance, a state rich in cotton would export the same to businesses in other parts of the country. Entry tax was introduced in September 2000 so that the government too has a record for this movement of resources between Indian states.
So, as discussed above, entry tax was a type of tax imposed by the state governments on the movement of goods between states. It was paid to the government of the state in which the goods entered. But generally, the tax was not imposed on essential commodities like grains, milk, sugar, etc. It was mostly imposed on resources that are not considered essential.
But some Indian states did impose the tax on some essential commodities as well. Some states also required vehicles to pay an entry tax for entering the state.
What Type of Products Attracted Entry Tax?
Resource availability was one of the most important considerations for states in determining which products were covered under the entry tax. As a result, the list of products that attracted entry tax varied between states.
Some of the most common examples of goods that attracted the tax included electronic products, motor vehicles, LPG, oil, paints, and furniture.
What Was the Entry Tax Rate?
As it was a state-imposed tax, the tax rate was different between the states. Each state also had multiple different product categories on which the tax was imposed at different rates. For instance, the Madhya Pradesh government imposed an entry tax of 4% on all electronic goods and a 15% tax on new 2-wheelers, 3-wheelers, and 4-wheelers.
Goa, on the other hand, imposed an entry tax of 12.5% on electronic goods and a 12.5% tax on all the different types of motor vehicles. So, the products on which the tax was imposed, and the tax rates used to vary between states.
Was Entry Tax Refundable?
Yes, one could claim a refund in case if the product was sent back to its place of origin for some reason. For instance, if you are taking electronic goods from Maharashtra to Karnataka, you were required to pay
entry tax
in Karnataka. But if the buyer refused the delivery for some reason, you were eligible to claim a refund on the entry tax you paid to the Karnataka government.
But there was a limited window, generally of one month, within which the refund can be claimed.
The Sub-Sumption of Entry Tax by GST
On 1
st
July 2017,
GST
(Goods and Services Tax) was implemented in India. It replaced a host of central government and state government taxes, including all forms of entry tax.
Under the new GST regime, inter-state movement of goods now attracts IGST (Integrated GST). Intra-state transfers attract CGST (Central GST) and SGST (State GST). The tax rate would depend on the product being moved between two states.
Click here to visit our
personalized online advisor
that gives you the financial expertise you need.
DISCLAIMER
The information contained herein is generic in nature and is meant for educational purposes only. Nothing here is to be construed as an investment or financial or taxation advice nor to be considered as an invitation or solicitation or advertisement for any financial product. Readers are advised to exercise discretion and should seek independent professional advice prior to making any investment decision in relation to any financial product. Aditya Birla Capital Group is not liable for any decision arising out of the use of this information.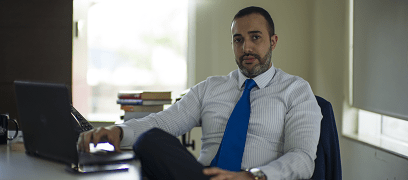 abc-of-taxes
abc-of-taxes
abc-of-taxes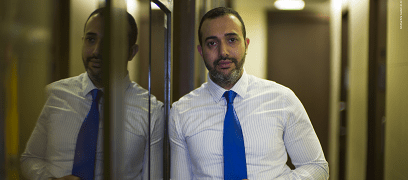 abc-of-personal-money
abc-of-personal-money
Posted on 05 February 2020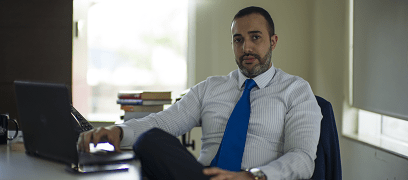 abc-of-taxes
abc-of-taxes
abc-of-taxes