While we learn about the concept of taxes in our school days, its impact is only felt once we start working. Paying a considerable portion of the income that you have worked so hard for, to the government doesn't feel quite right. And not just the income tax, there are many different types of taxes that we pay to the government regularly.
The tax burden often makes people, especially ones who have recently started working, think about the importance of paying taxes. Is it not just unfair for the government to make the civilians pay such high taxes? What is the
purpose of taxation
? How do the taxes help the country? Do they help us on a personal level in any way?
Before talking about the importance of taxes and its benefits, let us first have a quick overview of the types of taxations in our country.
Different Types of Taxes in India
The taxes in India can be divided into two broad categories- Direct and Indirect. These categories are further divided into sub-categories, and there are tax laws for governing each of these taxes. So, what are these taxes?
1. Direct Tax
As the name suggests, a direct tax is a tax paid by an individual or a legal entity directly to the government. CBDT (Central Board of Direct Taxes) is responsible for looking over the direct taxes in India. No individual or legal entity can transfer direct taxes to any other individual or legal entity.
A direct tax can be divided into sub-categories like-
Income Tax
One of the biggest reasons why is taxation necessary is that it is the biggest source of income for the government. From all the different types of taxes, income tax is the biggest contributor. It is a tax that you pay on your income directly to the tax department. Apart from your salary, you are also required to pay income tax on any profits you earn from any other source barring some exclusions. There are multiple income slabs, and the tax is based on these slabs.
Corporate Tax
This is the tax paid by companies. Just like income tax for individuals, there are different tax slabs for corporate tax as well. The corporate tax also has a few sub-categories such as-
MAT (Minimum Alternative Tax)
Fringe Benefit Tax
Dividend Distribution Tax
Capital Gains Tax
If you are selling any residential or commercial property, your profits from the transaction will also be taxed. Even the profits you receive from your investments like mutual funds, equity investments, etc. are taxed as Short-Term Capital Gains Tax (STCG) or Long-Term Capital Gains Tax (LTCG) based on the type of investment, holding period, etc.

Securities Transaction Tax
If you trade securities or stocks, you will have to pay securities transaction tax on each of your transactions. /li>
2. Indirect Tax
Indirect taxes are the ones that you do not directly pay to the government. They are the taxes applicable to the goods and services you use and is collected by the seller or the service provider. The tax is already added to the price of the goods and services. The seller or service provider is then responsible to give it to the government.
The introduction of GST (Goods & Services Tax) has eliminated the other indirect taxes that were individually applied in the past. So, the only sub-category of indirect tax in India is-
GST
GST was introduced in 2017 to replace the existing indirect taxes. It is a type of consumption tax which is added at every stage of the production cycle where there is an increase in the value of the product or service.



Some Other Taxes in India

Apart from the direct and indirect taxes listed above, there are a few other taxes applicable in India. Some of them are-
Entertainment Tax
Property Tax
Education Cess
Professional Tax
Road Tax
Toll Tax
Entry Tax
Registration Fee, Transfer Tax, and Stamp Duty
Now that you know the different types of taxes, let us see some of the biggest reasons
why does tax exist.
Importance of Taxation
"Taxes are paid, and nations are made" is a saying that perfectly explains the importance of paying taxes. It is when you pay all the different types of taxes that the government receives the funds for running the nation. Here is a list of some of the biggest expenses which the government is able to afford only through the tax money it receives-
Public Infrastructure
How do you think the roads, bridges, government buildings, hospitals, national monuments, and public toilets are built? It is from the taxes you pay.

As a developing country, India spends a lot of money on providing better public infrastructure to the masses. As per a report, India needs infrastructure investments of more than $775 billion by 2022 to keep up with the development of the country.

Health Programs
Just like you, the government also cannot escape the healthcare costs. It is a major purpose of taxation, and it consumes one of the biggest portions of the annual government budget.

Moreover, in the last few years, the government has also launched several new health programs like Ayushman Bharat Yojana under which more than 10 crore families can get a financial cover of up to Rs. 5 lakhs for secondary and tertiary hospitalisation. It is with the help of the taxes you pay that the government is able to launch such initiatives.

Defence
India's defence budget for 2017-18 was a massive $54 billion. To keep up with the increasing military strength of countries all over the world, India too is required to abundantly spend on national defence as well as several security-related programs.

In fact, India's defence budget is one of the top five biggest defence budgets in the world. If you are looking to know why does tax exist, in a way, it ensures that we can live a comfortable life while the defence forces continue to protect the borders.

Interest on National Debt
As per a report by the government of India, as of 31st December 2018, our country's external debt is worth over $521.2 billion.

This is the money that the government has borrowed from foreign creditors. It is the responsibility of the government to try and reduce the debt while also regularly paying the interest. The repayments and interest payments abundantly rely on the direct and indirect taxes you pay. /li>
Apart from the expenses mentioned above, there are several other huge expenses that the government is required to take care of. Some other vital expenses include-
Education Programs
Employment Programs
Veteran Programs
Salary of government employees
Government operations
Law enforcement
Offering public utility facilities like energy, waste management systems, water, and more
So, it is not wrong to say that the functioning of the country abundantly relies on the taxes you pay. Our government will not be able to sustain itself if the citizens stop paying taxes. The tax money is a major source of revenue for the government, and it is with the help of this money that the government aims to continue developing the nation.
How Do You Benefit from Paying Taxes?
While the money spent on all the expenses listed above ultimately help the citizens, there are also some more personal benefits that you experience by paying taxes. If you are looking for
benefits of paying taxes
, these are some of the most important ones-
Loan Approvals
To get a loan, you are required to provide your ITR of the last 2-3 years. Paying taxes not only makes you eligible for a loan but also allows you to borrow a higher amount.

Life Insurance with Higher Coverage
Life insurance policies with a coverage of more than Rs. 50 lakhs to Rs. 1 crore can only be availed if you have ITR. Insurance providers use this to verify your annual income.

Visa Application
Many of the foreign consulates will ask you to furnish your tax records to get visa approval. This helps them make sure that you are not leaving the country to avoid paying taxes.

Tax Refunds
If the IT department must refund any of the extra taxes that you might have paid, you will need ITR for receiving the same. Even if your annual income is below the tax threshold, you can still use ITR for claiming refunds from saving instruments like FDs where TDS is applicable.
So, paying taxes and filing tax returns on a timely basis can also provide you with several valuable benefits apart from all the different ways in which it helps the country.
Help Your Country Grow by Paying Taxes
It is by regularly paying taxes that you can be an ideal citizen of the country and play a crucial role in its progress. While there is no denying that the taxes consume a significant portion of your income, ultimately it is we the citizens who enjoy the benefits of having a well-functioning and well-endowed government.
Now that you know the
purpose and importance of taxation
, never try to evade taxes as you will only hurt the growth of our country. Moreover, tax evasion is now a severe offence and could result in hefty penalties and even imprisonment.
Click here to visit our
personalized online advisor
that gives you the financial expertise you need.
DISCLAIMER
The information contained herein is generic in nature and is meant for educational purposes only. Nothing here is to be construed as an investment or financial or taxation advice nor to be considered as an invitation or solicitation or advertisement for any financial product. Readers are advised to exercise discretion and should seek independent professional advice prior to making any investment decision in relation to any financial product. Aditya Birla Capital Group is not liable for any decision arising out of the use of this information.
abc-of-taxes
abc-of-taxes
abc-of-taxes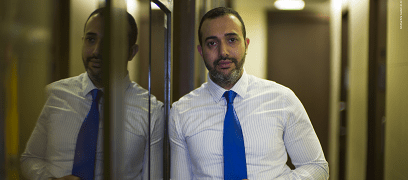 abc-of-personal-money
abc-of-personal-money
Posted on 05 February 2020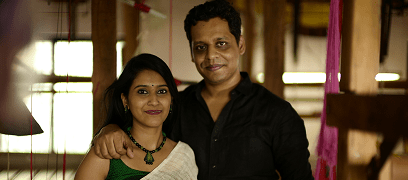 abc-of-retirement-planning
abc-of-retirement-planning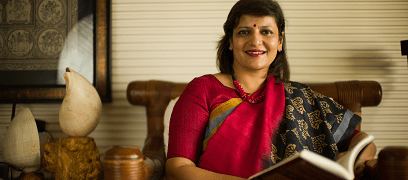 abc-of-retirement-planning
abc-of-retirement-planning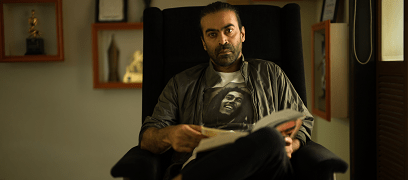 abc-of-retirement-planning
abc-of-retirement-planning