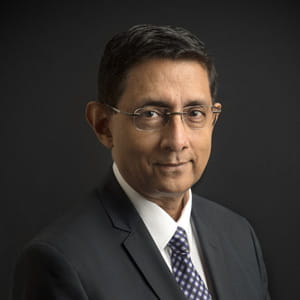 A. Dhananjaya has been with the Aditya Birla Group since January 2008. In his role as the Chief Compliance and Risk Officer, Aditya Birla Capital Limited, Dhananjaya is responsible for overseeing the compliance and risk functions across all financial services businesses. This includes credit risk, investment risk, operational risk, regulatory affairs, corporate governance etc.
Dhananjaya has three decades of experience working in financial services (from 1988 to 2018) with successful stints in Bank of America and ABN Amro Bank. This included a stint in Indonesia where he undertook a consulting assignment for ABN Amro Bank and was closely involved with the setting up an operational risk management function for Basel II readiness for the largest state owned bank in that country.
Prior to entering financial services, Dhananjaya worked with MMTC of India and Mukand Iron & Steel Works Limited.
Dhananjaya completed his B. Tech degree from Karnataka Regional Engineering College, Surathkal in 1982 and PGDM from Indian Institute of Management, Bangalore in 1985.