A recurring deposit or RD is a term deposit savings scheme offered by several financial institutions in India. It is a popular investment tool that allows you to make regular deposits and earn decent returns on the investment in the form of interest. RD is one of the oldest types of savings deposit schemes in India, which was initially offered by government banks to inculcate and encourage
saving habit
among the masses. It gives you the flexibility to choose your own investment amount and investment duration.
Why open an RD account?
A recurring deposit is an efficient and one of the easiest ways to save money in small instalment. It is like setting aside a certain amount every month and putting in a piggy bank, expect here you earn returns on your investment. It is one of the best investment tools for all salaried employees and daily wage earners who cannot invest a lump sum but can contribute a small amount towards savings. Besides, RD helps you to be disciplined with your monthly savings and investment.
Who can invest in a recurring deposit scheme?
• Any Indian national can start an RD account with any bank or a private finance company of their choice
• Any corporate organization, proprietorship company or a commercial organisation can start an RD account
• Any minor who is over ten years is eligible for opening an RD account provided if he/she furnishes necessary documents
• Any minor who is below or is equal to 10 years can open an RD account under the guidance of their parents or a legal guardian
• Any government organisation can open an RD account
Documents required for starting a recurring deposit account
• A duly filled recurring deposit account opening form obtain from the finance company where you want to open the account
• Passports sized photograph
• Photocopy of proof of residence – AADHAR card, passport, driving license, voter ID
• Photocopy of proof of identity
• Photocopy of PAN (permanent account number) card
• KYC documents
Benefits of Investing in a recurring deposit scheme
Investing in RD is one of the safest investment options as you can be 100% certain that the principal amount invested will give you a valuable return. Although the rate of return offered by the financial company varies, it offers an attractive return, and it generally varies between 5% to 8%. Some financial companies offer returns up to 10-11%. Apart from the attractive interest rate, which helps you build a decent corpus, here are other benefits of investing in RD.
A simple investment product
RD is probably the simplest financial products in the world to invest in. Even an amateur who does not have any knowledge about investment can start investing in it. As a matter of fact, many financial advisors suggest amateur investor invest in RD to develop the habit of regular savings and investment.

Assured returns
Unlike other popular investment schemes like the mutual funds and the equity funds, recurring deposits offer assured returns on the principal amount in the short-term.

Flexibility of tenure and amount to be deposited
This is another important recurring deposit benefits. Typically, the duration of an RD scheme ranges from 6 months to 10 years or more; you have the flexibility to choose your own investment tenure based on your needs and financial goals. It is an ideal investment option for both short-term and long-term investment needs. Also, RD gives you the flexibility to choose your investment amount. You can start an RD account with as low as Rs. 100 and the maximum amount you can invest per month Rs. 1.5 lakhs.

Flexibility in withdrawal
Recurring deposits also offer you the flexibility to partially withdraw your investment at any time you want. However, you must know that if you opt to withdraw before the end of the tenure, you would have to pay a small fee for early withdrawal. It is still a good option for you since you can liquidate the fund in the event of an emergency.

Loan facility
Most financial companies in India that offer recurring deposit scheme allow the investors to avail loan against their RD investment. You can avail loan up to 90-95% of the amount deposited in your RD account. However, different financial organizations have different policies for loan against RD deposit.

Fixed interest rate
The recurring deposit interest rates are fixed at the time of opening the account, and it remains the same throughout the tenure. Thus, you know the exact amount you will receive on the maturity of the deposit.

Online transaction facilities
Today, almost all the finance companies that offer recurring deposit facility allows the investor to access their account and do transactions online. Be it checking the balance in your account, the maturity of the account, depositing the monthly instalment or update your residential address, you can do it all online from the comfort of your home and at any time as per your convenience.
Tax implication on recurring deposit
Just like other personal savings schemes and fixed deposit account, recurring deposits also attract tax. The interest you earn from the investment in a recurring deposit is subject to TDS (tax deducted at source) at 10%. The TDS deduction on the interest earned on your recurring deposit is applicable only if the interest earned is equal to or more than Rs. 10,000. A 20% TDS will be deducted if you fail to provide your PAN details to finance company where you hold the account.
Important factors to consider before staring recurring deposit account
Although the investment in a recurring deposit account is safe and it promises assured returns, here are a few simple things you must consider before starting your RD account:
Interest rate
the interest rate offered on the RD account is different for different financial organisations. Typically, the interest offered on RDs range between 3.5% to 8.5%. Also, the interest may vary based on the duration for which you want to stay invested. If you want to choose RD account for long term, the interest would be slightly lower than the long-term deposits.

Deposit term
The duration of an RD account is divided into three categories, namely short-term tenure, which usually lasts for about six to eight months in a year. The second type of RD term is the medium-term deposit, which usually lasts for about five to 10 years or more. Lastly, the third type of RD term is the long-term RD account, which generally lasts for about 5 to 10 years or more. So, make sure that you choose the RD investment carefully to suit your needs. The best way to earn returns on your investment in RD account is to select a financial institution that offers the best interest rate with the tenure being as short as possible.

Premature withdrawal facility
All the financial institutions in India that provide the facility to open a recurring deposit scheme also provide the option of early withdrawal. The interest payable is calculated depending on the how long you hold the funds in your account. Some financial institutions charge a fee for premature withdrawal. Therefore, while investing in an RD account, it is paramount that you choose a financial company that charges a low fee on early withdrawal and offers high-interest rate.
Flexi Recurring Deposit Scheme
A lot of investors who start a recurring deposit account worry about how they will be able to pay the monthly instalment throughout the tenure. To address this problem, several financial companies in India offer flexi recurring deposit scheme.
The flexi recurring deposit scheme, as the name itself suggests offers you the flexibility and convenience of choosing the amount you wish to invest or deposit in your RD account every month. Just like the traditional RD account, there is a core amount that you must fix while starting the account but it can be changed as per the availability of funds; you can invest a higher amount than the core amount.
Interest on flexi recurring deposit
The interest on the core portion of the deposit is calculated as per the rate fixed at the time of starting the account. However, for the flexi portion, the interest is charged based on the applicable interest on the date of the deposit for a similar deposit.

Penalty and due date
If you fail to pay the core instalment every month, the financial company where you hold the account may charge a penalty. For the flexi portion, there is no penalty irrespective of when you invest the additional amount. Also, for the core portion, the instalment must be made with a certain period every month. But, for the flexi portion, you can make the additional payment at any time you want as per the availability of funds.
Click here to open a
free demat and trading account.
DISCLAIMER
The information contained herein is generic in nature and is meant for educational purposes only. Nothing here is to be construed as an investment or financial or taxation advice nor to be considered as an invitation or solicitation or advertisement for any financial product. Readers are advised to exercise discretion and should seek independent professional advice prior to making any investment decision in relation to any financial product. Aditya Birla Capital Group is not liable for any decision arising out of the use of this information.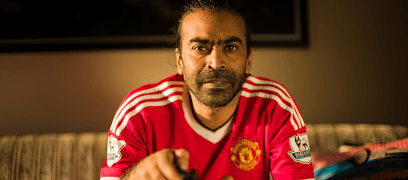 stocks-and-securities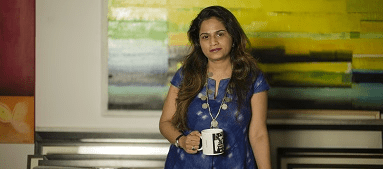 stocks-and-securities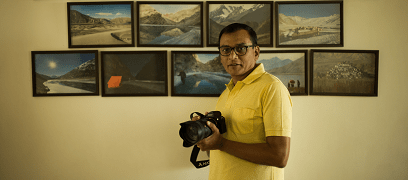 stocks-and-securities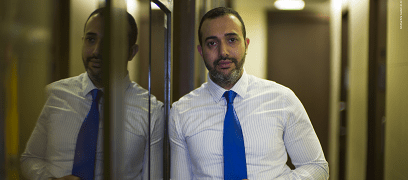 abc-of-personal-money
abc-of-personal-money
Posted on 05 February 2020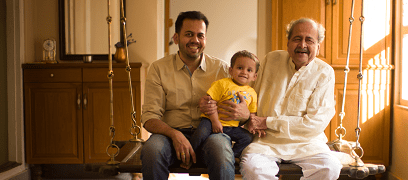 pension-funds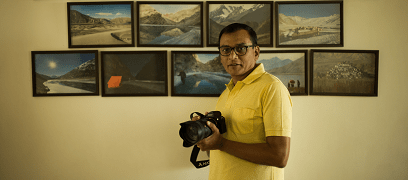 pension-funds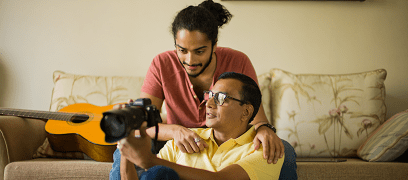 pension-funds