Every mutual fund scheme generates or aims to generate value in one of the two ways for the investor; dividend and growth.
Dividends: The earnings generated by the fund are distributed periodically among its investors. If an investor chooses this option, the earnings are added to the total income of the investor and taxed as per the suitable provisions and the income tax slab.
Growth: The earnings of the fund are reinvested to increase the value of the fund at the time of its redemption or sale. The earnings made from the sale of such a mutual fund is known as capital gains. In case of loss, the same is known as a capital loss.
While dividends are easy to calculate, the calculation of gains from mutual funds and its tax implication is slightly more complex.
Before we delve deeper into the calculation of gains on mutual funds, let us understand what a capital gain is?
What are Capital Gains?
Capital gain is the profit made from the sale of an asset. It could be an intangible asset such as equity, mutual funds, bonds, etc., or it could be tangible assets such as property, house, etc.
Classification of Mutual Funds for Calculating Gains
For calculating gains, mutual funds can be classified broadly into two types:
Equity-oriented Mutual Funds: Any mutual funds with equity exposure of more than 65% are considered as equity-oriented funds for the purpose of calculating capital gains and taxation.
Debt-oriented Mutual Funds: Any fund with less than 65% equity exposure are considered as debt-oriented funds.
Calculating Capital Gains on Mutual Funds
The
capital gain on mutual fund
can be classified as
short-term or long-term
, depending on the holding period of the fund and type of mutual fund. Have a look at the table below to get a better understanding.
Type of Gains
Type of Fund and Holding Period



Equity Funds
Debt Funds
Short Term Capital Gains (STCG)
Less than 12 months holding
Less than 36 months
Long Term Capital Gains (STCG)
More than 12 Months
More than 36 Months
To calculate gains, it is important to know two things;
Your Fund Type: Whether it is equity fund or debt fund
Your Gains Type: Whether it is long-term or short-term
Calculating Gains on Equity Funds
To calculate gains on
equity funds
, you need to apply the following formulae, irrespective whether it is a short-term gain or a long-term gain;
Capital Gains
= Asset Value (at the time of sale) - Cost of Sale (STT, brokerage, etc.) - Cost of Acquisition of the fund
Calculating Gains on Debt Funds
Calculating the gain on debt fund differs based on the type of gain.
Short-term Capital Gain (STCG): To calculate STCG, lessen the cost of acquisition from the cost of sale to arrive at the gain value.
Long-term Capital Gain (LTCG): For tax purposes, investors can factor in inflation when calculating long-term gains on debt funds. To do so, you will need to identify the Indexed Cost of Acquisition (ICoA)the asset at the time of transfer/sale. To arrive at this figure, you need to refer to the CII (Cost Inflation Index) table released and updated by the government every year.
The formulae for calculating Indexed Cost of Acquisition is
;
ICoA = CoA X (CII of the Sale Year / Sale of the Purchase Year
)
. Once you have got the indexed cost, just deduct it from the asset value at the time of sale to arrive at the gains after indexation.
Taxation on Mutual Funds
Once you have calculated your gains from mutual funds sale/redemption, estimating your tax liability is easy. The tax liability would depend on your resident status in the country.
For Resident Indians
, the tax liability can be computed as follows;
Tax Type
Type of Fund



Equity Funds
Debt Funds
Short Term Capital Gains (STCG) Tax
15% on Gains
As per the income tax slab of the investor
Long Term Capital Gains (LTCG) Tax
10% on Gains above Rs 1Lakh
20% after Indexation benefit
For NRIs or Non-Resident Indians,
the tax liability can be calculated as follows;
Tax Type
Tax Liability of NRIs
Equity Funds
Debt Funds
Short Term Capital Gains (STCG) Tax
15% on Gains
As per the income tax slab of the investor. A 30% TDS is applied at the time of the sale.
Long Term Capital Gains (LTCG) Tax
Nil
20% after Indexation benefit or 10% without indexation
Capital Gains tax is incidental tax, and the liability only arises in the year you have sold/redeemed a mutual fund scheme. Make sure you follow all the specified rules carefully to arrive at the right gains. Consult a professional to help you with the calculation in case you are stuck somewhere.
Click here to visit our
personalized online advisor
that gives you the financial expertise you need.
DISCLAIMER
The information contained herein is generic in nature and is meant for educational purposes only. Nothing here is to be construed as an investment or financial or taxation advice nor to be considered as an invitation or solicitation or advertisement for any financial product. Readers are advised to exercise discretion and should seek independent professional advice prior to making any investment decision in relation to any financial product. Aditya Birla Capital Group is not liable for any decision arising out of the use of this information.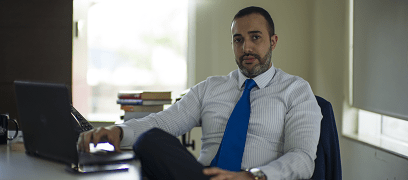 abc-of-taxes
abc-of-taxes
abc-of-taxes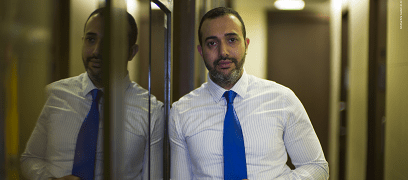 abc-of-personal-money
abc-of-personal-money
Posted on 05 February 2020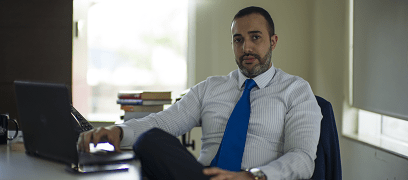 abc-of-taxes
abc-of-taxes
abc-of-taxes