Foreign education can open up several professional avenues for your child, not just in India, but abroad as well. But sending your child to a foreign country for higher studies can be an expensive affair. Fortunately, there are now many different types of loans and investment options that can help.

Here are some effective tips that can make it easier for you to arrange study abroad funding for your child-

Start Saving and Investing Early in Life
You should start saving and investing for your child's future even before he or she is born. With the rising cost of education not just in India but all over the world, the sooner you start saving and investing, the easier it'd be for you to achieve your target.Start with having at least a basic idea of how much money you will need to fund your child's foreign education. Do consider inflation while calculating to reach a better estimate.

Select Investment Carefully
Child's education is generally considered a long-term financial goal. If you have around 15-20 years to build a fund for education abroad, you can consider options such as direct equity investments, mutual funds, and pension funds.If you are going for equity investment, prefer portfolio management service for the same to earn high returns with reduced risk.

Keep an Emergency Fund
If you are starting an education fund for your child's foreign education, it is essential to build an emergency fund. This fund will help you to manage emergency expenses and the education fund would remain protected.

Take a Personal Loan or Student Loan
If you do not have a lot of time to save and invest, you can also consider options such as personal loans. A personal loan is an unsecured type of loan which you can take without pledging any collateral.Alternatively, some lenders in India also offer student loans. How to get a student loan for study abroad? If a student has secured admission at a foreign college/university, he/she can apply for a student loan. The interest rate of such loans is lower than personal loans. However, you need a guarantor while applying for such a loan.

Foreign education can play a crucial role in your child's professional life. If you want your child to pursue higher studies in a foreign country, you will have to start preparing for it from an early age. Keep the tips mentioned above in mind to achieve the dream of sending your child abroad for studies.

Learn more about Mutual Funds for a good corpus to fund your child's education.

* Terms & conditions apply. The information provided in this article is generic in nature and for informational purposes only. It is not a substitute for specific advice in your own circumstances.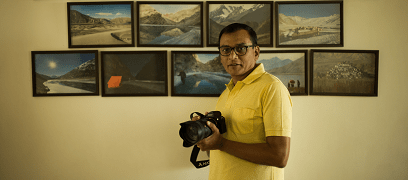 abc-of-personal-money
abc-of-personal-money
Posted on 23 January 2020
abc-of-personal-money
abc-of-personal-money
Posted on 22 January 2020
abc-of-personal-money
abc-of-personal-money
Posted on 22 January 2020