Every Indian or NRI with an annual Indian income of more than Rs. 2,50,000 is required to file income tax returns. Income Tax Return or ITR is a form which declares the taxable income, tax payments, and deductions of a taxpayer. This process of filing your ITR is known as income
tax filing
.
While the introduction of e-filing has made the process of tax filing very convenient, a large number of people, especially people who are newly employed, still find it tedious and complicated. If you too are confused about filing your ITR, some of the most common queries regarding the same are answered below-
Who Needs to File ITR?
As mentioned at the beginning of the post, any individual with an annual income of more than Rs. 2,50,000 before allowing deduction under Section 80C and 80U has to file tax returns compulsorily. This is also applicable to NRIs who earn any kind of income from India. There is also a "Nil Filing" option for people whose annual income is below this threshold.
For senior citizens between 60-80 years, the threshold limit is Rs. 3,00,000 in a financial year. For seniors older than 80 years, the limit is Rs. 5,00,000 in a financial year. Even individuals earning income from interest, FDs, capital gains from investments, or rent from house property are required to file tax returns. Similarly, even a firm or company has to mandatorily file ITR irrespective of whether it made profits or losses in the financial year.
When to File ITR?
You are required to complete the
tax filing process in India
every year by 31
st
July. Failing to do so would require you to pay a penalty. Until FY 2016/17, the fine on filing ITR after the due date was Rs. 5,000 irrespective of when you file the returns after the due date.
But from FY 2017/18, the penalty is Rs. 5,000 if you file your tax returns after the due date of 31
st
July but before 31
st
December of the same year. For tax returns filed between 31
st
December and 31
st
March of the following year, the penalty will be Rs. 10,000.
As per the recent changes in Section 234F, individuals with an annual income of up to Rs. 5,00,000 will only have to pay a maximum penalty of Rs. 1,000 on late filing. The penalties mentioned above are thus only applicable if the annual income is more than Rs. 5,00,000.
Different Types of ITR Forms
If you are looking for the
tax filing procedure
, you first need to know the different types of ITR forms one can use for filing returns. There are currently 7 different types of ITR forms. They are-
ITR 1- This is for taxpayers earning income from salary, income from a single residential property, and have other income sources such as interest earnings where the cumulative income in a financial year is up to Rs. 50,00,000.
ITR 2- This form is for individuals and HUFs (Hindu Undivided Families) not earning any income from a profession or business.
ITR 3- This type of form is for individuals and HUFs earning any kind of income from a business or a profession.
ITR 4- This is for individuals, HUFs, or firms using the presumptive taxation facility.
ITR 5- This is for BOIs (Body of Individuals), Limited Liability Partnership Firms), Association of Persons, and firms.
ITR 6- This form is for companies not claiming any kind of deduction under Section 11 of the IT Act.
ITR 7- This type is for companies and individuals who file returns under Section 139(4A/4B/4C/4D4E/4F) of the IT Act.
How to File Tax Returns?
You now have
online tax filing
and offline tax filing options. As compared to the offline filing, online filing is known to be more convenient. Even the IT department encourages taxpayers to use the e-filing facility. Nevertheless, we will go through detailed steps of both the options.
Irrespective of what method you select, make sure that these documents are ready with you as you will need them for filling your ITR form-
Form 16
PAN card
Aadhar card
Bank account details like bank name, branch, account number, IFSC
Details of all the investments you might have made
Previous year's return
TDS certificate
How to File Tax Returns Offline?
To do your
tax filing
process
offline, follow these step-
Click on the "Downloads" button and select "Offline Utilities" and then "Income Tax Return Preparation Utilities"
Now, select the applicable ITR form. You can select the form in two different utilities- Excel and Java. Select one of the two utilities to get the download link. Click on the download link and the selected form in the chosen format will be downloaded on your computer in ZIP format. Extract the ZIP file.
Enter all the necessary fields in the form. Make sure you validate the data and calculate taxes carefully.
Select the "Generate XML" option before clicking on the "Save XML" option which will allow you to save your ITR form at the desired location on your computer
If you have not registered on www.incometaxindiaefiling.gov.in already, do the same by providing basic details and filling the registration form. You will be provided with a username and password after a successful registration.
Use your ID and password for logging in on www.incometaxindiaefiling.gov.in
Click on "e-File" and then "Income Tax Return"
Select the "AY" (Assessment Year) and your appropriate "ITR Form"
In the "Submission Mode" select "Upload XML"
You can then upload the XML file from the location where you saved it
Do the verification of your returns for submitting the same. You will get a confirmation email on successful submission.
Online Returns Filing
There are a few classes that are required to use
online tax filing
facility compulsorily. These classes are-
Individuals and HUFs with a total annual income of more than Rs. 5,00,000 or having a claim for a tax refund. But senior above the age of 80 years who want to file ITR 1 or ITR 4 can use e-filing as well as offline option.
Individuals, HUFs and firms who are to be audited as per Section 44AB
Companies need to compulsorily e-file their returns under their digital signature
Individual filing ITR 5 or claiming tax relief as per Section 90A, 90, or 91
Resident taxpayers with assets outside the country
How to File Tax Returns Online?
For
tax filing online
, follow the steps listed below-
Visit www.incometaxindiaefiling.gov.in and log in using your ID and password. If you are not registered, select the "Register Yourself" option and fill the registration form to get your ID and password.
Select the "e-File" option and click on "Income Tax"
Select the "Assessment Year" and your "ITR Form"
In the "Submission Mode" select "Prepare and Submit Online"
Start filling your ITR form
Once done, select "Save as Draft"
Choose the "Preview and Submit" option to go through your returns form once before submitting
If everything seems alright, click on the "Submit" button
Do the verification step for submitting the same.
Once the form is submitted, you will receive a confirmation email
If you do not wish to do the verification online, you can also download the ITR Verification (ITR-V) form and send the same to the Central Processing Center of the IT Department in Bengaluru through the post.
However, you will have to do this within 120 days of
online tax filing
.
Once your verification is received by the department and ITR is successfully uploaded, you will receive an acknowledgement email for the same. Note that your ITR submission will only be considered valid after successful verification.
Checking ITR Status Online
Once you have successfully submitted your ITR, its status can be checked online. You can either use your Acknowledge Number that you have received in the acknowledgement email or SMS at the time of ITR submission or login into your
www.incometaxindiaefiling.gov.in
account for the same.
-Using Acknowledgement Number
Look for the "Services" tab on the left side of the screen
Select "ITR Status"
Enter your Acknowledgement Number, PAN number, and the captcha code
Submit these details, and you will be able to see your ITR status
-Using Login Credentials
Visit www.incometaxindiaefiling.gov.in and log in using your credentials
Look for "View Returns/Forms" option on the "Dashboard"
Select the ITR option and the assessment year
Enter the required details, and you will check your ITR status
Avoid Penalty by Filing Tax Returns on Time
Now that you know the
tax filing process in India
, it shouldn't be difficult for you to file your tax returns even if you are doing it for the first time. Just make sure that you always file your ITR before the due date to avoid any penalties.
It is advised that you file the same a few weeks in advance to avoid the last-minute rush, which is often known to result in several mistakes. Any kind of errors on your ITR form could result in severe inconveniences and even loss of your tax refund. Correcting these mistakes would then require you to go through a number of tedious and time-consuming processes.
So, it is better to not wait until the ITR filing deadline of 31
st
July and finish it in advance. This will ensure that you have adequate time to follow the right procedure and avoid mistakes correctly.
Click here to visit our
personalized online advisor
that gives you the financial expertise you need.
DISCLAIMER
The information contained herein is generic in nature and is meant for educational purposes only. Nothing here is to be construed as an investment or financial or taxation advice nor to be considered as an invitation or solicitation or advertisement for any financial product. Readers are advised to exercise discretion and should seek independent professional advice prior to making any investment decision in relation to any financial product. Aditya Birla Capital Group is not liable for any decision arising out of the use of this information.
abc-of-taxes
abc-of-taxes
abc-of-taxes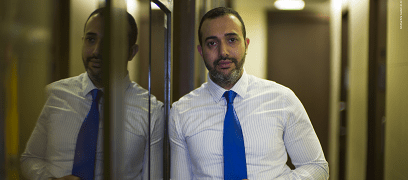 abc-of-personal-money
abc-of-personal-money
Posted on 05 February 2020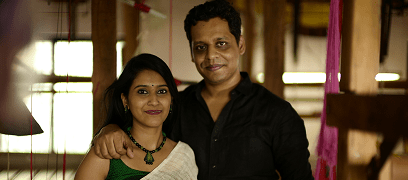 abc-of-personal-money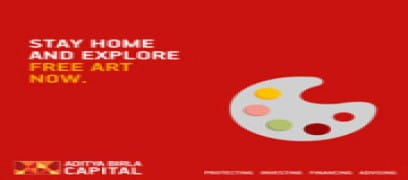 abc-of-personal-money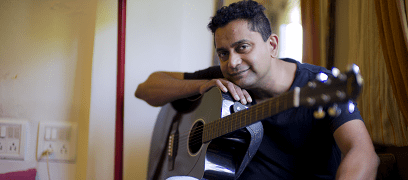 abc-of-personal-money