While every taxpayer would like to save taxes, not every taxpayer is comfortable with the high risk of investment options that are eligible for tax deductions. Thus, to make sure that even risk-averse investors have several options to choose from, the Indian government has introduced many different types of investment plans, schemes, bonds, and more.
One of the most popular of them is tax-saving bonds. These are government-backed bonds that generate fixed interest income for the investors and are also eligible for tax deductions. Take a look at what these bonds are and how they can help you save taxes.
What are Tax-Saving Government Bonds?
Any type of bond is just a document that certifies that an investor has invested a particular amount and is entitled to receive fixed benefits/returns for the same. So, these tax-saving bonds are bonds offered by the Indian government for risk-averse investors looking for a medium-term investment option that could help them reduce their income tax liabilities.
Note that tax-saving government bonds are entirely different from tax-free bonds. The tax-free bonds are generally offered by government-backed entities such as HUDCO, IRFC, NHAI, etc.
How Can You Save Tax with Tax-Saving Bonds?
Under Section 80CCF
of the IT Act, the tax-saving bonds have special privileges that allow investors to reduce their income tax liabilities by up to Rs. 20,000 in a financial year. In other words, if you have already used other deductions and exemptions but still looking for ways to reduce your tax liabilities, you can reduce the same by up to Rs. 20,000 by investing in these tax-saving bonds.
But unlike tax-free bonds, the interest you earn from tax-saving bonds are not tax-exempt. Only the initial investment amount of up to Rs. 20,000 is eligible for a tax deduction in a financial year.
What is the Interest Rate and Maturity of Tax-Saving Bonds?
The interest rate varies between the bonds. For instance, the 8% Savings Bond was a very popular tax-saving bond for investors in the 0% to 20% tax bracket. In 2018, it was replaced by the GOI 7.75% bond.
The Savings Bond had a maturity of 5 years. But the new GOI bond has a maturity of 7 years.
How to Invest in Tax-Saving Bonds?
If you want to invest in
tax-saving bonds
, you can do this by visiting the nearest branch of SBI. Apart from SBI, there are more than 20 other nationalized banks that can help you invest in these bonds. The minimum investment amount for these bonds is Rs. 1,000.
You will be required to fill up a revised form either online or offline and submit appropriate documents along with a cheque or demand draft of the amount you'd like to invest. But note that you'll need a Demat account for investing. Once invested, you will receive the bond in your BLA (Bond Ledger Account), along with the CoH (Certificate of Holding).
Who Should Invest in Tax-Saving Bonds?
Any risk-averse investor wanting to save taxes after entirely using the popular tax deductions can consider investing in these bonds. As the government backs these bonds, they come with minimum to no risk.
Also, the maturity period of 5-7 years makes them an excellent choice for investors with a mid-term investment horizon. Understand the terms and conditions of these bonds before investing to ensure that your investment delivers the expected benefits.
Click here to visit our
personalized online advisor
that gives you the financial expertise you need.
DISCLAIMER
The information contained herein is generic in nature and is meant for educational purposes only. Nothing here is to be construed as an investment or financial or taxation advice nor to be considered as an invitation or solicitation or advertisement for any financial product. Readers are advised to exercise discretion and should seek independent professional advice prior to making any investment decision in relation to any financial product. Aditya Birla Capital Group is not liable for any decision arising out of the use of this information.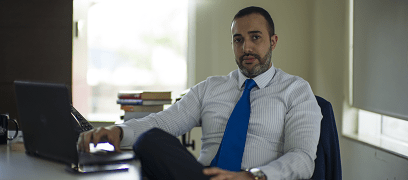 abc-of-taxes
abc-of-taxes
abc-of-taxes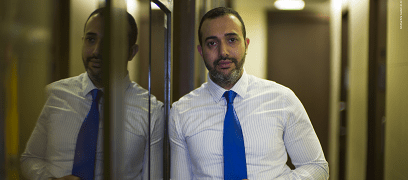 abc-of-personal-money
abc-of-personal-money
Posted on 05 February 2020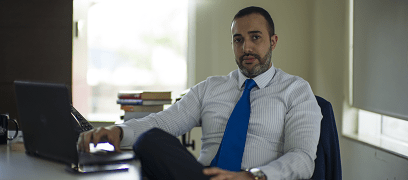 abc-of-taxes
abc-of-taxes
abc-of-taxes