Insurance is something that we purchase and hope that we never really require using it. Same is the case with life insurance too. While no one really likes to think about death, it is one of the biggest realities of life. On top of it, there is no saying as to when or where something unexpected might occur.
While a lot of people believe that the right time to purchase life insurance is once we get old, the uncertain nature of life means that we don't really know anything about the future. In other words, there is no particular age after which you should start thinking about the
need of life insurance.
If you think life insurance is an unnecessary financial burden in the earlier years of life, here are a few important reasons which suggest that it has nothing to do with your age-
1. Financial Assistance for Family
Life insurance is a type of insurance that aims to offer security against the financial losses which can be caused due to the unexpected death of the policyholder. There is no denying the fact that your sudden death would result in a lot of emotional suffering for your loved ones. But there will also be a significant financial loss, especially in the case if you are the sole breadwinner of your family.
Managing the day-to-day expenses can then get very difficult for your dependent spouse, children, and ageing parents. One of the biggest
benefits of life insurance
is the fact that it helps you ensure that your family members are not required to compromise their lifestyle or suffer from financial hardships after your demise.
From replacing your income, education of the children, healthcare costs of parents, to savings and investments, your family members can use the death benefit of your life insurance policy in many different ways and continue living the life you always imagined for them.
2. Repay Your Debt
If you have just started working, you might already be planning to take loans like home loan or vehicle loan. But in case if you pass away after taking the loan, your family members will be left with the burden of repaying them. Even if you have a working spouse or other family members, the burden can still be significant and can result in severe financial difficulties.
If you want to understand
why we need life insurance
, its ability to take care of your loan obligations is one of the biggest reasons. The death benefit received by your family can be used for repaying such loans and make sure that they are not required to compromise their lifestyle and financial needs.
3. Leaving an Inheritance
It is a wise practice to leave an inheritance for your kids. However, if you do not have any assets that can be left as an inheritance, life insurance can be your savior. Simply purchase a life insurance policy and name your kids as the beneficiaries of the policy. After your death, the beneficiaries will receive the death benefit of your insurance policy.
If you want to make sure that your kids have a stable financial future and their financial needs are taken care of even after you are not around anymore, it will be smart decision to understand the
purposes of life insurance
and purchase one. You can now find several life insurance policies that offer high coverage amount and have highly affordable premiums. These policies make it easier for you to purchase life insurance at an earlier age.
4. Achieving Long-Term Goals
There are now many different types of life insurance policies available. For instance, there are now endowment plans where the policyholders receive a lump sum amount from the insurance provider if they survive the policy tenure. These policies are offered for fixed terms or durations say 10 years or 20 years.
In case of your demise within the policy duration, the policy beneficiary will receive the death benefit. If you survive the policy duration, you will receive a lump sum amount based on the terms of the policy. So, in a way, these policies can play a vital role in helping you achieve your long-term financial goals.
The lump sum amount that you can receive at the end of the policy tenure can be used for your child's marriage or education, retirement goals, down payment of a new home, and a host of other long-term objectives.
5. Life Insurance is Cheaper When You are Young
The
need of life insurance
when you are young is also high because the policies are cheaper in the earlier years of life. As you are young and healthy now, the chances of your unexpected demise are considerably lower than someone in their 40s or 50s. Insurance providers understand this fact and thus offer life insurance with cheaper premiums when you are young.
The premiums can increase significantly as you age, making life insurance purchase a smart financial decision in the earlier years of life. Moreover, if at all you suffer from a serious health condition in your 30s or 40s, it can then be tough for you to get life insurance. So, purchase a policy when you are still young and healthy as this will not just provide you with considerable savings but utmost convenience too.
Types of Life Insurance
Now that you know some of the
benefits of life insurance
and why it is crucial to purchase a policy when you are still young; let us have a look at some popular types of life insurance-
1. Whole Life Insurance
This is the most popular type of life insurance which covers your whole life right until your demise. With whole life insurance, your policy beneficiary will receive the death benefit on your demise. There are now also policies that provide survival benefits and also allow you to withdraw the sum assured partially after a specified duration.
Benefits of Whole Life Insurance
Life security for whole life
The death benefit to the beneficiary in case of your demise
Some policies also offer survival benefits and partial withdrawal
Option to borrow against the assured sum of the policy
2. Term Life Insurance
Term insurance is a limited duration life insurance which can be purchased for 10-30 years. These policies do not carry any cash value, and you will not receive any kind of maturity benefits if you survive the policy duration. In case of your demise within the policy tenure, the beneficiary will receive the death benefit. As compared to whole life insurance, the premium for term policies is generally cheaper.
Benefits of Term Life Insurance
Cheaper than whole life insurance
Term options from 10 years to 30 years
The death benefit in case of demise within the policy tenure
3. Endowment Plan
An endowment policy is similar to term insurance and has a fixed policy duration of 10-30 years. The only major difference is the fact that endowment policies come with a maturity benefit. The
purposes of life insurance
of this type are that if the insured survives the policy duration, he/she should receive some kind of maturity benefit in the form of a lump sum payment.
Benefits of Endowment Plan
Maturity benefit along with death benefit
Maturity options from 10 years to 20 years
Generally cheaper than whole life insurance
4. ULIP
Unit-Linked Insurance Plan or ULIP combines life insurance with investment. In ULIPs, your premium is divided into two parts- insurance and investment. Insurance providers offer many different types of investment funds that a policyholder can choose as per their requirement. If you are looking for a smart way to build wealth and also get life security, ULIP can be a great option.
Benefits of ULIP
Combines life insurance with investment
Many different types of investment plans to choose from
Excellent option if you want to earn decent profits from your life insurance investment
5. Pension/Annuity Plan
With pension or annuity plans, your premium amount is accumulated in the form of assets. One of the biggest
benefits of life insurance
of this type is that a policyholder can receive this amount as a lump sum payment or annuity after maturity. If retirement planning is on your mind, such plans are an excellent option as the pension that you will receive can help you manage your expenses in your retirement years.
Benefits of Pension/Annuity Plan
Ideal for long-term goals like retirement planning
Option to receive a lump sum maturity amount or regular pension
Option to pay lump sum amount or periodical premiums to the insurer
Enjoy Peace of Mind with Life Insurance
Knowing that at least the financial needs of your family will be taken care of after your demise brings in peace of mind and a sense of security. While no amount of money could ever replace you, purchasing life insurance will ensure that your loved ones are not required to suffer or rely on someone else for their financial needs.
The financial assistance through life insurance can play a vital role in helping your family recover from the huge emotional loss and get back on their feet. Understand the
need of life insurance policy
and don't wait to purchase one in the later years of life as the unexpected could occur any time.
Learn more about
Online Term Insurance Plans
here.
DISCLAIMER
The information contained herein is generic in nature and is meant for educational purposes only. Nothing here is to be construed as an investment or financial or taxation advice nor to be considered as an invitation or solicitation or advertisement for any financial product. Readers are advised to exercise discretion and should seek independent professional advice prior to making any investment decision in relation to any financial product. Aditya Birla Capital Group is not liable for any decision arising out of the use of this information.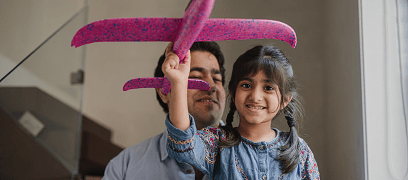 life-insurance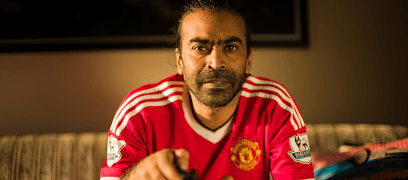 life-insurance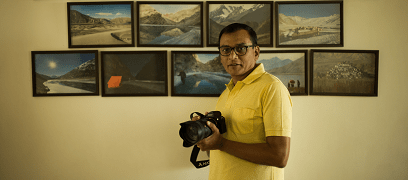 life-insurance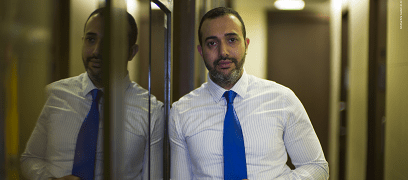 abc-of-personal-money
abc-of-personal-money
Posted on 05 February 2020
health-insurance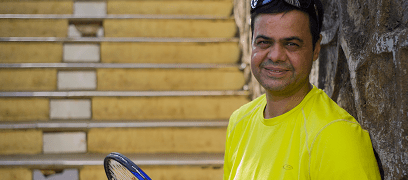 health-insurance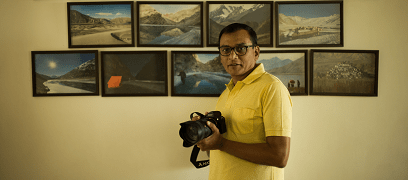 motor-insurance