Purchasing a car, a house of your own, and saving for your child's future are some of the most important goals of our lives. In the process, we often fail to plan our retirement. While your income will stop after retirement, your expenses won't. This makes retirement planning a must for everyone.
If retirement planning is on your mind, there are now different retirement plans that can help you ensure that you live a financially independent life once you stop working. However, with so many different options to choose from, how will you select one? Understanding
how pension plans work
can add some clarity to your decision.
1. Immediate and Deferred Annuity Plans

Immediate and deferred are two different types of annuity plans available in India. In immediate annuity plans, you invest a lump sum amount and immediately start receiving monthly or annual payments till perpetuity or until a fixed period.Deferred annuity plans are long-term saving plans where you pay a lump sum amount or regular premiums. Annual or monthly annuity starts after a particular duration.
2. Life Insurance Retirement Plan

These are life insurance plus investment products where one part of your premium is invested in a debt or equity fund of your choice, and the remaining is kept for the insurance coverage.On maturity, the policyholder can withdraw the investment as a lump sum amount or receive a regular
retirement pension
. If at all the insured expires during the policy term, the nominee will receive the death benefit.
3. National Pension Scheme

The National Pension Scheme or NPS requires you to invest an amount of your choice at regular intervals in a pension account throughout your working life. Your contributions are invested in equity and debt funds of your choice.Once you retire, you can withdraw some part of the corpus and use the remaining for purchasing an annuity plan which will ensure regular income in your retirement years.
4. Regular Income Mutual Funds

If you are looking for a steady income now or after your retirement, regular income mutual funds are an excellent option too. These are generally hybrid funds that invest your money in equity and debt markets with higher exposure in debt to deliver safe and tax efficient returns.The income is distributed among investors every time the fund has a distributable surplus. These funds are ideal for investors with low-risk appetite.
Now that you know
how retirement plan works
, it shouldn't be difficult for you to make a decision. Select an option that suits your investment style and risk appetite or consult a financial service provider to help you select the best.
Find more about
National Pension Scheme
for a robust retirement planning.
Learn more about
Mutual Funds
here.
* Terms & conditions apply. The information provided in this article is generic in nature and for informational purposes only. It is not a substitute for specific advice in your own circumstances.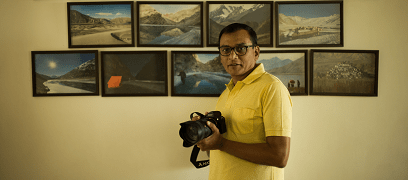 abc-of-retirement-planning
abc-of-retirement-planning
Posted on 23 January 2020
abc-of-retirement-planning
abc-of-retirement-planning
Posted on 23 January 2020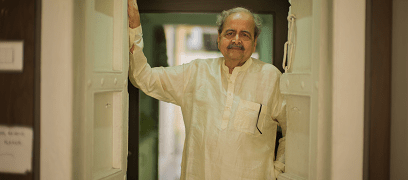 abc-of-retirement-planning
abc-of-retirement-planning
Posted on 22 January 2020