Money management is a skill that most Indians lack. Often people find themselves in a situation thinking about where their savings/earnings disappeared? In this article, we will address this issue and list out a few simple tips to manage your expenses.

Being meticulous about money is not just about making your ends meet, but is also about how well you manage your debts and savings. If you have been struggling with monthly expenses management despite having a decent earning, here are a few simple tips that you can consider for planning monthly expenses.

Find out the areas of spending
One of the easiest ways to take charge of your expenses, as the financial management expert suggests is to figure out the area where you spend the bulk of your income. Review your bank account statement for the last few months and identify that area as how much money you withdrew during this period. Now ask yourself, whether the spending was justified, was it necessary or was it avoidable? Once you know the areas of spending, find a way to control it from the subsequent months.

Make a priority list
You may have plenty of expenses in a month, review the same and make a priority list. For instance, you cannot compromise on paying for your home loan EMIs and groceries. See what you can push until next month or even a few years and allocate funds accordingly.

Cut down on unnecessary expenses
Are you paying for a club membership that you barely visit or have you subscribed to a service that you seldom use? If so, cut down on those expenses immediately. Cutting down on the unnecessary expenses would make a huge difference to your monthly expenses and increase your savings.

Set a monthly allowance
After you have met all your basic expenses and have reserved a certain portion of the salary as savings and still have some spare cash, you can spend that on indulgences like eating in a fancy restaurant, or buying the latest mobile phone. However, make sure that you don't splurge it all, set yourself a limit every month and adhere to it strictly.

Be wise with your investment
How to save monthly expenses guide would be incomplete without mentioning investment. Make sure that you reserve a certain portion of your income to invest in various instruments like fixed deposits, mutual funds, pension funds. You need to choose the investment tools carefully to suit your risk-appetite. No matter, what medium you choose, investments will help you build a sizeable corpus for a later date and inculcate the habit of monthly savings. When you are aware that you have to reserve a certain amount every month, you will automatically reduce your expenses.

Find more about National Pension Scheme.
Learn more about Mutual Funds here.

* Terms & conditions apply. The information provided in this article is generic in nature and for informational purposes only. It is not a substitute for specific advice in your own circumstances.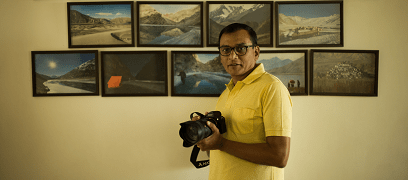 abc-of-personal-money
abc-of-personal-money
Posted on 23 January 2020
abc-of-personal-money
abc-of-personal-money
Posted on 22 January 2020
abc-of-personal-money
abc-of-personal-money
Posted on 22 January 2020