One of the primary goals of any individual, especially in India, is to one day own a place of their own that they can call home. Unlike a rented house, from where you may have to move out someday, a self-owned home provides a sense of security and permanence. You can rest assured that whatever happens, you and your family will always have a roof over your heads.
Millions of people in India aim to realise their dreams of owning a home by opting for a home loan. A home loan is by far the best way in making sure that you have your own home. However, applying for a home loan and getting it sanctioned can be quite a taxing process.
Understanding the various
home loan rules and regulations
is important. What you need is a proper assessment of the
home loan process
and a streamlined approach so that you can carry out the home loan procedure with a clear head. Read on to find out the basics of a home loan and the steps involved in the process of getting a home loan.
What is a home loan?
A home loan is an amount of money that a person can borrow from a bank or financial company to purchase a house. When someone applies for a home loan, the bank follows a certain procedure that involves checking the reliability of the borrower in repaying the loan, the specific details and verification of the house in question, the borrowers credit score as well as the calculation of the loan amount to be sanctioned and the interest rate.
After doing all this, the entire loan amount is disbursed to the borrower, who can then pay the builder of the house. Now that the loan amount has been disbursed, the repayment of the loan begins. This involves repaying the loan amount to the lender in Equated Monthly Installments or EMIs for a tenure period that may be as long as 20 years for a home loan.
Where to start when applying for a home loan?
Once you've made the decision to purchase a home, it can be disorienting to find out where and how to start the loan process. There are a certain number of prerequisites that you must consider, even before you choose a property or start the process of a home loan.
These requirements will ensure that one, you are eligible for a home loan and have higher chances of approval, and two, that you will be able to repay the loan smoothly in the future. Given below are some of the parameters that you must check if you're planning to get a home loan.
Your credit score
Your credit score is a numerical value that ascertains your creditworthiness. In other words, your credit score conveys to the lender whether you would be able to repay the loan and the risk factor associated with lending you the money. A credit score is calculated based on your EMI payments, your credit card payments, and your salary. If you pay your credit dues on time and regularly, then you will have a good credit score.
On the other hand, if you are too much into debt, have defaulted previous loan payments or credit card bills, then your credit score will end up being low, dissuading banks and other lenders from approving your loan. These days, you can check your credit score quite easily by using such tools available on various financing websites. Simply enter the required details and the credit score calculator will cough up your credit score.
Your income
Your monthly income plays a huge part in deciding whether a home loan would be a viable option for you. The reason is simple. Once you start repaying the loan, your EMI would bite off a significant chunk of your income. And you should be able to carry out your expenditure with the remaining amount of the salary. Most banks approve loan amounts that are close to about 60 times your monthly salary.
For example, if your monthly salary is Rs. 50,000, then you will be eligible for a home loan for a principal amount of approximately Rs. 30 lakh. Of course, your finally approved loan amount will depend on other things as well, like your credit score and the cost of the house you are planning to buy.
Calculate your EMI
One excellent tool that is available at your disposal is the EMI calculator. It is a handy tool that you can find at a number of financial websites. An EMI calculator lets you find out what your EMI will be based on your total loan amount and the tenure you're looking for. This lets you adjust your tenure and your loan amount so that you arrive at an EMI amount that is suitable for your salary.
Home loan eligibility criteria
Just like an EMI calculator and a credit score finder, yet another way to skip going to the bank to find out if you're eligible for a home loan is to use banking websites. Just by inputting a few details like your income, previous EMIs, name and place of residence and others, the online tool will tell you whether you're eligible for a specific loan.
So, once you've zeroed in on a home loan, find out whether you're eligible for it by checking your
home loan eligibility
.
How does a home loan work?
To understand
how home loan works
, we need to look at the factors that are vital for home loans. These are the tenure of the loan, the EMI, the home loan interest, and the principal amount.
Home loan tenure
A home loan tenure is nothing but the number of years during which you will have to repay the loan. A home loan is a significant expense, and hence home loan tenures will be much longer than car or personal loans. A typical home loan tenure can be as long as twenty years or more. Deciding on your home loan tenure is very important since it will directly affect your EMI and the interest that you pay.
A longer tenure will allow you to reduce the EMI amount, thus lessening the burden on your salary. However, if you wish to finish repaying your loan as soon as possible, a shorter tenure will allow that at the expense of a higher EMI.
Equated Monthly Installments
The Equated Monthly Installment, or EMI, is the loan repayment amount that the borrower must pay the lender every month for the entire duration of the loan tenure. It is one of the most important factors that decides how
home loan is calculated
. It is calculated when the bank sanctions your loan. As discussed earlier, you can adjust the EMI amount by changing the loan tenure based on your requirements.
Home loan interest rate
Another vital cog in the workings of a home loan is the interest rate that the bank charges for the loan. The interest rate is the amount of money that the bank makes for lending you the home loan. Typically, home loan interest rates can range from 8% to 10% per annum. The interest rate is something that should be deliberated upon carefully when deciding your home loan.
It is always advisable to go for a lender that charges attractive interest rates because that will decide the loan's eventual affordability. When you pay your EMI, a part of the EMI is actually paid off as interest to the bank, while the remaining part will be paid towards your borrowed amount.
Principal amount
The principal amount is the total amount that the lender approves for your home loan. A bank will never lend the entire house cost as a home loan. That's where the down payment comes in. A down payment is the amount that you have to pay initially for the house. It is mostly about 10% of the total cost of the house.
The remaining amount can be borrowed from the bank as a home loan. Even when you mention the loan amount that you need to the bank, it is up to the bank to decide how much the principal amount will be based on your repayment capability.
Steps involved in the home loan process
Pre-assessment:
Check your credit score, check eligibility, choose the house you would like to buy, choose your lender.

Collecting documents :
Once you choose your lender and the home loan you're looking for, you will be given a list of documents that the lender requires. Assimilate these documents and get ready to file your home loan application. These documents include your KYC documents, salary slips, IT return documents, bank statements etc.

File your application :
With all documents ready, visit the bank and apply for the home loan.

Loan sanctioning :
Based on your requirements and previous records, the bank will issue a sanction letter, detailing the terms of the loan like EMI, tenure, interest etc. If everything looks in order, you can accept the terms as they are or you may not accept them, negotiate, or look for other lenders.

Loan disbursement :
If you accept the terms of the sanction letter, the loan amount will be disbursed to you in full.

Loan repayment :
Now that you have received the loan and purchased a home, the repayment phase begins via EMIs.
Thus, the procedure of a home loan can be much smoother if you're armed with the above information and some careful planning. Do you research, choose your loan and take the first step towards owning your home.
Click here to
apply for a home loan.
DISCLAIMER
The information contained herein is generic in nature and is meant for educational purposes only. Nothing here is to be construed as an investment or financial or taxation advice nor to be considered as an invitation or solicitation or advertisement for any financial product. Readers are advised to exercise discretion and should seek independent professional advice prior to making any investment decision in relation to any financial product. Aditya Birla Capital Group is not liable for any decision arising out of the use of this information.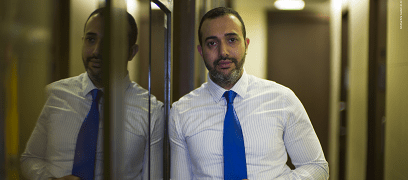 home-finance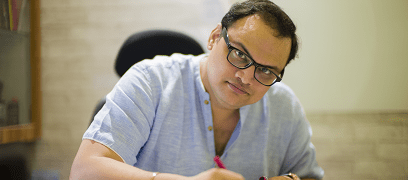 home-finance
home-finance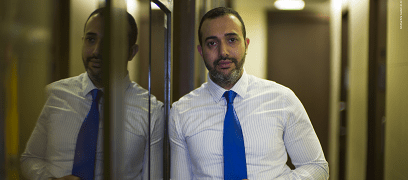 abc-of-personal-money
abc-of-personal-money
Posted on 05 February 2020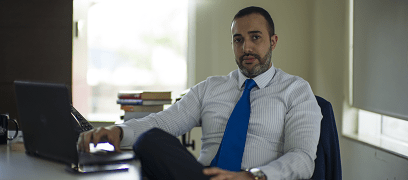 personal-finance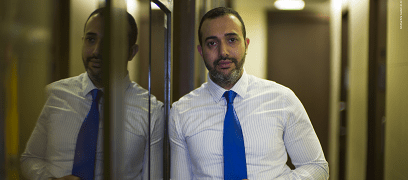 home-finance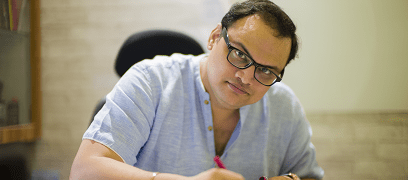 home-finance